So, I got an e-mail from a nice person asking if I had ever seen a Treholipee in black and red.  If they hadn't included pictures then I think I might have misunderstood them to mean the dark orange Treholipee that's one of the common colors.  As far as I knew, Swagerty only made the following colors of Treholipee:  Orange-Red, Yellow, Green and Brown.  With that in mind, I opened the attached pictures and had my mind blown!  Look at how rad this thing is.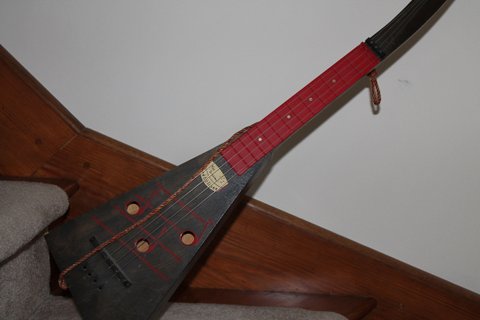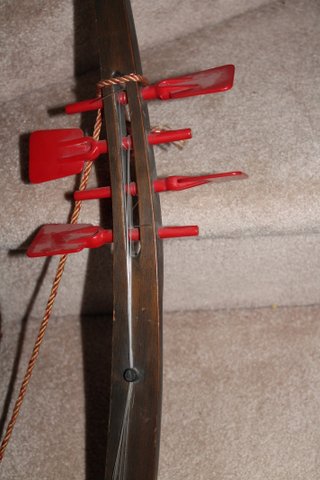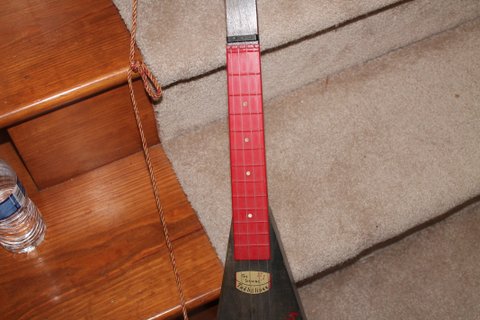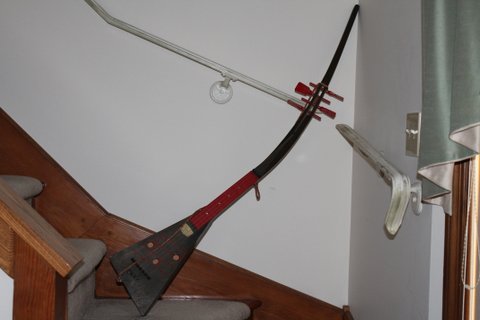 Have any of you guys ever seen one of these?  What's the deal?  My guess is that it was a custom or limited run that Swagerty did?  I highly doubt that someone did this on their own because the pegs and fretboard look to be plastic (like all of the Treholipees I have ever seen).  Any idea on what these would sell for now?  I would say that Treholipees go for around $150 or so, but I would expect this to fetch more than that.  Anyway, neat!  Let me know if anyone has more information.
If you are looking for Treholipees on eBay, then check out these auctions.