Kala has really revolutionized both the Ukulele and the Bass guitar with their U-Bass.  Heck, the U-Bass has been featured in live performances and studio recordings for the likes of Sting, Paul Simon and Jimmy Buffett.  I was lucky enough to play one at a local music store and it blew my mind.  The strings feel like nothing you've ever played.  What's even better is that if you close your eyes you'd swear it was an upright bass.  It has BUCKETS of bottom end.
So, what did Kala do?  Yup, come out with a solid body version of this bad boy.  Now I have to explain to my wife why we need to have two ukulele bass guitars in the house.  Heh.  I just finished convincing her that I just HAD TO buy my new 1973 Gibson EB-0 bass.  Doh!
Feast your eyes on the Kala Solid Body U-bass: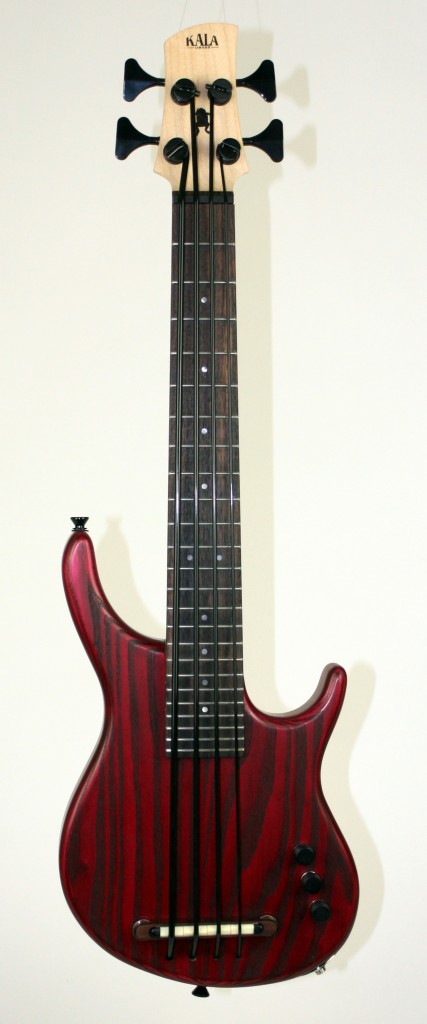 If you want to see a demo of this beast, check out this video of Hutch Hutchinson pretty much slaying it.